I wonder if we should Crowdfund money for Tommy Robinson to do a really good Research Methodologies Master's? There is little doubt he is smart enough to get on such a course, which is why he is such a menace. But would he apply himself to the learning?
This from The Guardian:
……
Journalist calls police as Tommy Robinson makes video at his home

Far-right activist and Ukip adviser appears at 11pm and again at 5am in retaliation for delivery of legal letter
Peter Walker and Nazia Parveen
Tue 5 Mar 2019 12.53 GMT Last modified on Tue 5 Mar 2019 13.34 GMT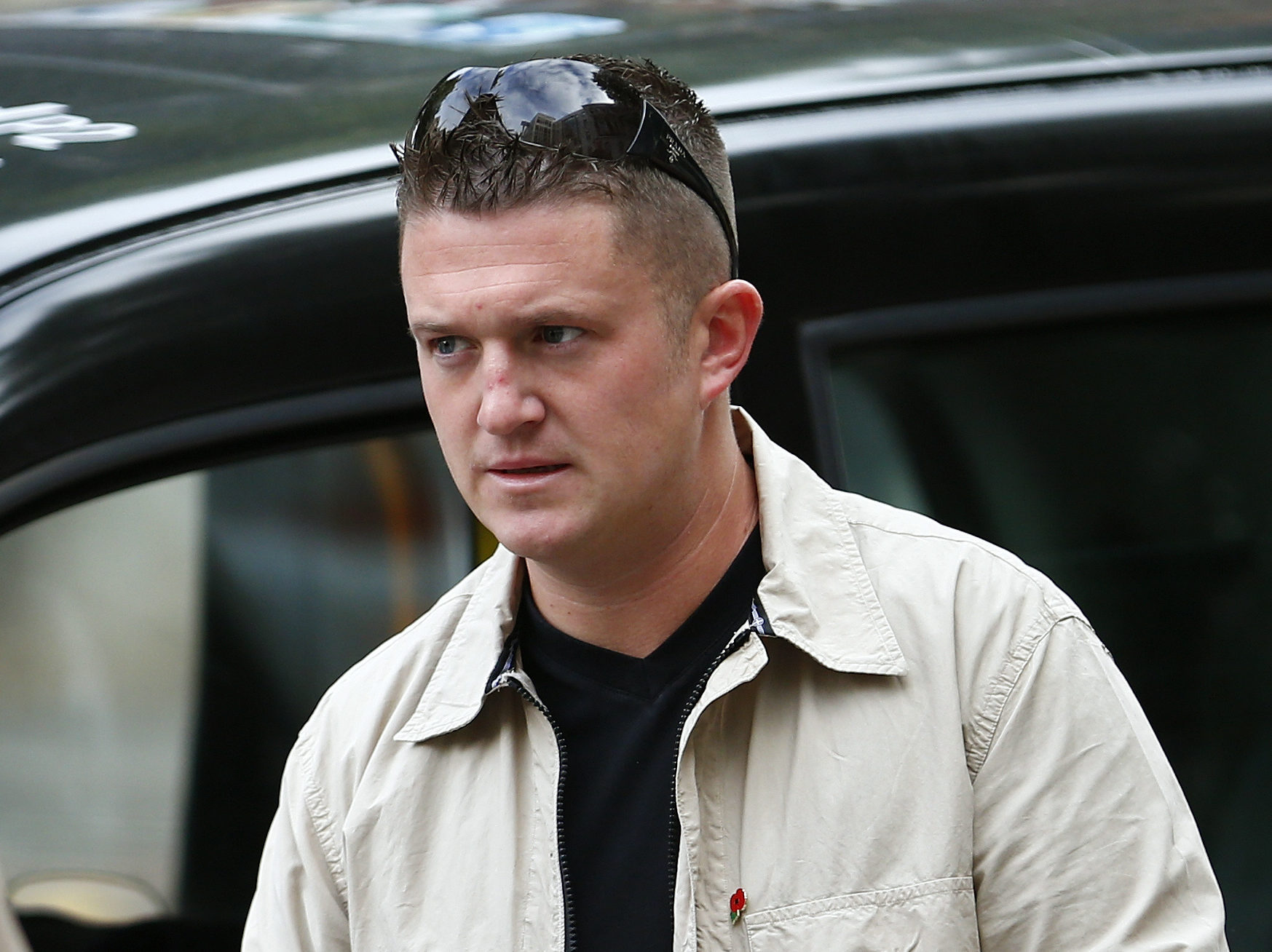 A journalist has made a complaint to police after the far-right activist Tommy Robinson appeared outside his house during the night, repeatedly knocking on the door and windows and demanding to speak to him.
Robinson, real name Stephen Yaxley-Lennon, who is an adviser to the Ukip leader Gerard Batten, filmed himself outside the Luton home of Mike Stuchbery, who often writes about far-right issues.
In the footage, which was live-streamed to the internet, Robinson demanded to speak to Stuchbery, and promised to return again on other nights.
Robinson gave Stuchbery's street address and threatened to give out the home addresses of other journalists, saying: "I'm going to make a documentary that exposes every single one of you, every single detail about every one of you. Where you live, where you work, everything about you is going to be exposed."
In a series of tweets sent at the time Stuchbery said he remained in the house and called the police. Robinson went away when officers attended the scene, but according to Stuchbery he then returned at 5am, asking again to be let in.
…
@MikeStuchbery_
I've spent the last few months documenting how 'Tommy Robinson' uses doorstepping to intimidate his critics, and how social media giants have enabled it.
So what does he do? Turns up at my house tonight. 1/
…
Solicitor Tasnime Akunjee said Stuchbery was left shaken following the incident.
He said: "Mr Lennon turned up at Mike Stuchbery's home address at roughly 11pm and again at 5am. On both occasions he violently banged on Mr Stuchbery's doors and windows causing alarm and distress to the occupants."
In a later tweet, Stuchbery said he had made a statement to police, and handed them video and audio footage of the incident.
From comments Robinson made in the stream video, his motivation seems to have been the filing of a legal letter to his family home on Sunday, giving him formal notice of an intended libel action by lawyers representing a Syrian refugee who was allegedly attacked at school.
Stuchbery was among people who helped organise a crowdfund which raised £10,300 to help pay for the legal action against Robinson, founder of the English Defence League anti-Islam street protest group.
Footage of the 15-year-old victim, who can be identified only as Jamal, being pushed to the ground at his Huddersfield school and having water poured on his face attracted widespread condemnation in December.
Hours after the video went viral, Robinson claimed on Facebook that Jamal had previously attacked three schoolgirls and a boy, something denied by the mother of one of the girls allegedly assaulted.
Facebook deleted several of Robinson's videos for violating community standards after Jamal's family announced their intention to sue in November.
On Tuesday the page was removed as Robinson was permanently banned from Facebook and Instagram for repeatedly breaking policies on hate speech. Facebook said he broke rules that ban public calls for violence against people based on protected characteristics; rules that ban supporting or appearing with organised hate groups; and policies that prevent people from using the site to bully others.
Robinson said by email that the delivery of the letter entailed "intimidating an innocent woman and her children by sending five men with a dog to the house whilst I wasn't even in the country". Stuchbery said on Twitter that the letter was handed to a police officer 50m away from Robinson's property.
In November last year, Batten appointed Robinson as his official adviser on prisons and grooming gangs, seen as part of a wider move of Ukip towards the far right.
The Ukip leader said Robinson, who faces a possible retrial after successfully appealing against a jail term for contempt of court for live-streaming videos to Facebook from outside a grooming gang case, had "great knowledge" about the subjects.
Robinson has been approached for further comment.
More on research methodologies / talking shit:
Meanwhile, after the British Prime Minister yesterday said there is 'no direct correlation' between police cuts (plus, she seemed to me to imply, austerity more generally)  and the rise in knife crime in the UK…
If you look at the figures, what you see is that there's no direct correlation between certain crimes and police numbers. What matters is how we ensure that police are responding to these criminal acts when they take place, that people are brought to justice.
… it appears she has taken some advice on research methodologies, data regression, significance at the five-percent level, and so forth.
Today, knife crime was the main subject at a cabinet meeting and the vicar's daughter plans to get jolly serious about tackling it. She did not, however, make herself available in parliament or to the press.
Former Home Secretary Amber Rudd, who in that job tried the no-correlation essay question answer herself — despite leaked documents from her own ministry showing its staff do think there is a link — also seems to have decided it is a 2:2 answer (or worse) and is pretending she never said anything.
From Guardian Live:
< Q: What do you think of Theresa May's comment about there being no direct correlation between police numbers and the incidence of violent crime, given your previous role as home secretary?
Rudd says these crimes are heartbreaking. There are many different elements explaining the increase, she says. She says there have been a lot of new government interventions. She hopes they will make a difference. >
I honestly cannot remember a time in my life when the British police came across as so much more measured and thoughtful than the ruling politicians.