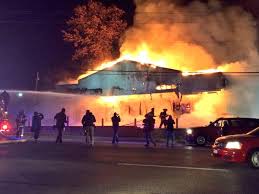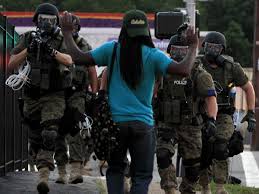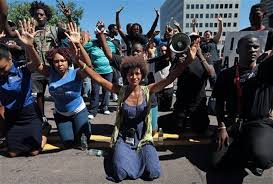 As Ferguson, Missouri smoulders (literally and figuratively) following the decision not to indict a police officer who shot an unarmed black man dead, it is interesting to read Joshua Rozenberg's opinion piece about the systemic failings of the arcane grand jury system that is still used in around 20 American states. It was a grand jury that decided not to indict the police officer.
What leaps out at me are the similarities between the functioning of grand juries (which only decide if there is a case to answer) and the functioning of Italy's actual court system, as seen in the Sollecito-Knox satanic ritual murder trial in Perugia, about which I have blogged a great deal (see the 'Italy to avoid' tab).
The basics of a grand jury are that the prosecutor decides which witnesses to call and which witnesses to grant immunity from potential prosecution. There is no screening of jurors for potential bias and no objections can be raised about the choice of jurors. Proceedings, framed by the prosecutor who asks the questions (there is a theoretical right for jurors to ask questions at the end of testimony), are held entirely in secret and the grand jury decision is final. A longer outline of grand jury rules is here. Mostly it is the good ole boys of the south who still use grand juries, but a good number of supposedly more liberal states in the north-east do too; see here.
Well, if you look at the Sollecito-Knox satanic ritual murder trial in Perugia, several things that shocked me were: no capacity to screen jurors for bias, prosecution framed by the prosecuting magistrate (Giuliano Mignini) without any independent oversight, and jury deliberations framed and overseen in camera by the presiding judge rather than taking place independently. I am not saying this is a perfect analogue, but the excessive power granted to prosecutors and the lack of transparency do appear to be commonalities.
Of course in America the problem afflicts the indictment system in some states. In Italy it afflicts the entire national judicial process.
Later:
Here is another recent grand jury, in New York, failing to indict police officers over the death of a black man who was put in a choke-hold, and kept in one despite saying 'I can't breathe'. It was all captured on video. Coverage from the FT (sub needed). And here is coverage from The Guardian of protests in many US cities against the decision not to indict; again, the video of the police action is embedded.
Tags: Ferguson, Giuliano Mignini, Grand juries, Italian legal system, Italian professional classes, Jurisprudence, Sollecito and Knox