The longest trip I ever made away from the family. Three-and-a-half weeks including Astana.
From there I arrived in Beijing. Domingo Cavallo sitting in the seat next door except I didn't recognise him. We shared a cab into town and had a nice chat.
Various talks in Beijing, but also desperately trying not to stop to smell the rose(s) and get on with my research. The revelation of this trip was Line 6, newly opened, of the Beijing Underground. What a line. It connects, on a straight, east-west route, the greedy gweilos of Chaoyang district and the paranoid, pipe-hitting, nationalistic politicians and bureaucrats in the Beihai North and Chegongzhuang areas. Plus it ends up in IT-land Haidian. It's the golden line of money and power, with the fastest trains to match. Well built.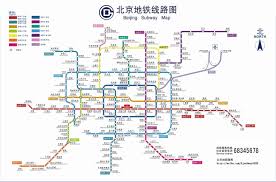 Tianjin was easy on the 300kmh train. Back in the day I was pulled over on the expressway doing 160kmh. You are the fastest today, said the policeman. ??, I replied. He popped the fine in a briefcase, heaving with cash. Still took 2 hours door to door. The train is 30 mins. Then an interesting factory manager. Minimum wage in Tianjin this year is Rmb1,800. Ouch.
Then 5 hours on the high-speed to Shanghai. I never liked the place, but this time, for the first time, they charmed me. The urban planning is just better than Beijing. The people are calmer, less bullshitty than they were. Beautiful dinner with friends. Small dogs. I am still obsessed with where all the dog shit goes. They say no owner cleans up after the pooches. It's the waidi ren, the peasant slave labour, that just picks up the shit early in the morning while Shanghai is dozing.
No high-speed to Guangdong yet, so took the sleeper. Beers in the dining carriage with a businessman who told a story you just could not make up. It's like they just want to write the next book for you, take the weight… We trade numbers. A Burmese-Chinese returnee who can't speak Chinese and a Shanghainese too.
In Guangdong I have to go to Zhongshan, near Zhuhai, to see a rather smart company. Seems to me a lovely place, not visited in 15 years. Taxi driver says street crime is on the rise. But I think the people are great, open, smiling at the gweilo.
Then across the border for a weekend on Coloane, at Pousada de Coloane. Sunday lunch at Fernando's, my favourite anywhere. You never could book. However they have introduced a piece of paper on which you write your name after 12.30, when restaurant already full, and they use this to determine who at the bar is next. Even Portugal is making progress. I lament the changed shape of the Vinho Verde bottle.
Hong Kong is a whirr of money pigs and talks. In the midst I am drinking ??in the FCC when a svelte young colonial strides in. It is Hemlock. I hardly know him. Convex chest, unhunched shoulders, a smile… He tells me, apologetically, that he has 'a girlfriend, almost half my age…' Wonders will never frickin' cease. Of course he still shoves a plate of noodles in his face at 11am. But Thus Spake Zarathustra just came to a movie theatre near you.
All in all, a lovely trip. Problem is that in the whole month only Bowring tries to really nail me, with a question at the FCC. God bless. It is one of the points that Charlie Munger lists in his guide to gentle informational murder. They just don't challenge you. And yet without the struggle, we cannot progress.
Finally, I get home. And the wife tells me to stop swearing so much. Gravity, at last.
Some media stuff:
Pilling on Indian IT after a chat
Marginal Revolution likes the book. And is probably right that neither beach reader nor academic reader will be happy.
Tom Holland on the book.
Jake Van der Kamp responds to Tom Holland in the SCMP, except without reading the book. This is staggeringly lazy. File under Howard Davies. And I have often quite liked Van der Kamp's stuff. But this thin, indolent drivel is a pretty good guide to why so many millions remain poor. How can anyone serious pass judgement on something they have not read? It is a book about stages, that takes in your view, Mr Van der Kamp, and the other one. Separately, and somewhat pedantically, 'fulsome' does not mean 'full of'. It means 'insincere'.
And now Holland responds. His main point is valid. I said at the beginning (and end) of How Asia Works that this is a book about economic development. Real development is also about social and political development. But I was not willing or capable to try to put the other parts of the equation in the same book. It would be too complex. And people would not absorb the basic message about economics. The next book will deal with the institutional stuff.
RTHK on the book. I had to download a plug-in to run this, but assume the average reader is more tech savvy than I. Trick is to do all this and then hit the play button to start the show. But first go to 'Select segr' and choose the 11.05 slot. With Phil Whelan. That is where the interview is. Very clunky stuff. But listenable if you get there. ACTUALLY… just did this again a slightly different way. Went here. Then just scrolled down the page and hit the button next to 'Joe Studwell — How Asia Works'. Took a couple of secs to load up, but then fine.
Podcast interview by the Economist Intelligence Unit in Hong Kong. It was the end of the day. I am more tired than at RTHK, but still a decent chat.
Amcham in Beijing. The podcast should be here.
More to come when I remember what it was.
Tags: China, Development, Japan, Malaysia, Philippines, public speaking