Tunisia, Egypt, Libya… the list of north African countries to which Italian politicians may no longer be able to flee in exile gets longer every day.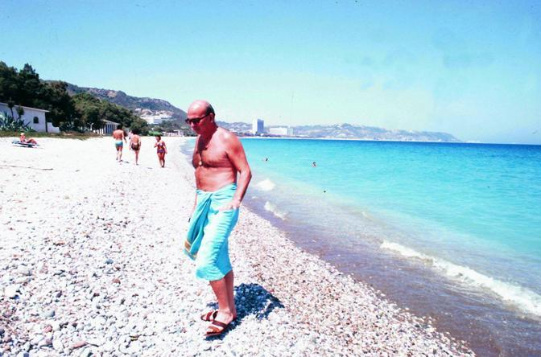 Bettino Craxi, the politician who 'made' Sivio Berlusconi, fled of course to Tunisia (here he is, all remorseful, on the beach). Italian spooks assisted the coup which brought the lately chased out Mr. Ben Ali to power.
Silvio himself might have been expected to skip off to his friend Muammar Gaddafi in Libya if things had gotten really nasty at home. But the way it is looking in Tripoli just now (here is some text from the first US tv crew in), there may be no north African option left.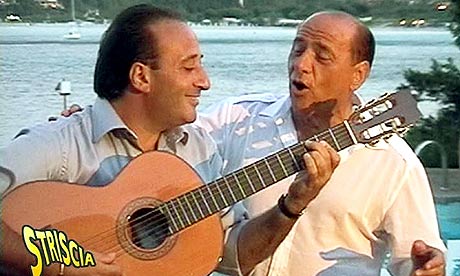 One feels for Silvio after all the effort expended smoothing the path of Gaddafi's third son Saadi into Italian Serie A football, where he 'played' for four seasons and managed a cumulative half an hour on a first-team pitch. It is a wonder that Perugia, Udine and Sampdoria dared to leave him on the bench after his bodyguards in Libya had in 1996 killed eight opposing fans and wounded 39 for mocking this (please note) much underrated footballing prodigy.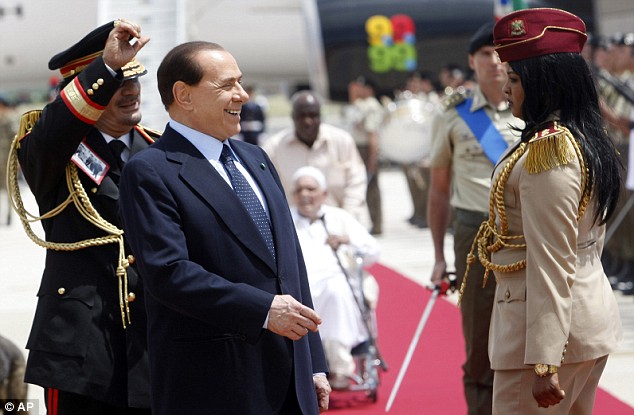 Berlusconi has made multiple trips to Libya, including to Benghazi (search 'Cooperation with Italy') where the current rebellion started, but he likely won't be going back soon.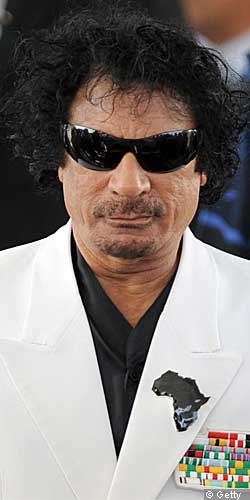 Gaddafi came to see Silvio in Italy several times, including just last August when he paid a modelling agency to supply him 200 nubile young women he could give a lecture to on the merits of (his version of) Islam. Muammar and Silvio were such a great team, but the former's (liberal, London-educated) second son Saif going on telly and promising to keep shooting until the last bullet has put the relationship in a rather poor light.
I guess that in a worst case scenario Silvio can always go to Russia and see his best mate Vlad. But how would he keep his suntan up in Moscow?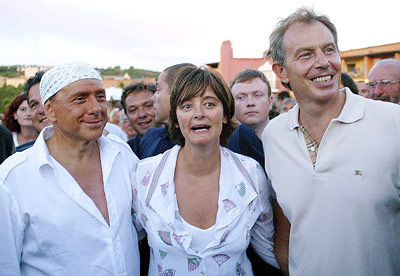 He could call in some of those unpaid holiday letting favours from Tony and Cherie ('Flowers for me, Silvio?') Blair, but he won't get any more bronzed in north London. Surely there must be somewhere hot and dodgy left in the world where a man on the run can put his feet up? I know. Singapore!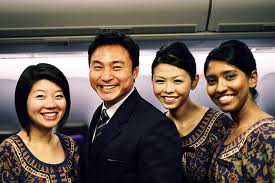 Meanwhile: Stanley Ho, if you are watching, check this out. Perhaps you and Muammar should swap family management tips. Well, you both like ballroom dancing…
Tags: children, Gaddafi, Italian politics, Middle-East, Silvio Berlusconi